Happy 2018 Let's Talk about Millwork Shop Drawings.
Here is a project that the client does not have all of the Hardware and finishes yet So we Use the call out "TBD".  We don't like to do it But we are forced to Call out all of the unknown items as TBD=To BE Determined. On a Simple Project like this we will end up doing 3-4 revisions Due to the Designer, Owners Rep, Architect & Millwork Contractor not Communicating the crucial points.
Going over the Build and Discussing project Crucial point with the fabricator & Arch/ Designer can save Revision time.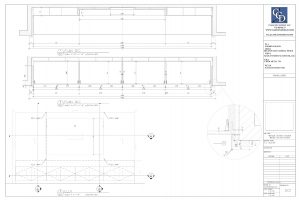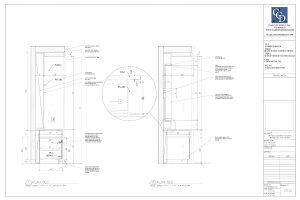 I have always said that Millwork Shop Drawings can be like an insurance Policy.
That is Because a Millwork Shop Can Show and document their understanding of the Architect's intent . While representing the end users Product. Which is an amalgamation of Architectural drawings, Spec sections, Real World Manufacturing Standards, Constraints and limitations. Millwork Shop Drawings are part of the Millwork Submittals Package.
Typically the Architect will want the following Submittals.
• Submit two copies; one of which will be returned with reviewed notations prior to commencement of work under this section.
• Indicate plans Sections and elevations, materials, surface grain directions, profiles, assembly methods, joint details, fastening methods, accessories, hardware, compliance with specified fire-retardant treatments, preservative treatments, and schedule of finishes
Having said that I have 5 Tips to get your Drawings Started off on the Right Foot!
Basic Communication Skills are a Must when turning over Millwork Shop Drawing Projects to your Draftsman!
5 Tips to Get your Millwork and Casework Shop Drawings Started off on the Right Foot!
1.Always use job Address in E-mail Subjects.
2.Include a Complete and Comprehensive Scope of Work
3.Include all Relevant Spec Sections
4.Include Relevant Architectural and or Design Intent Drawings Only. (not 400 pages of Mechanical, electrical ect.)
5. Your Companies Typical Construction Method.
#MillworkShopDrawings #CaseworkShopDrawings
Call Cad-Con Design for your Millwork and Casework Shop Drawing needs. 772-408-8175
Or Visit our Home Page www.CadConDesign.com