Millwork Shop Drawing Project:
Queen Anne's County New circuit Courthouse 200 n. Commerce street Centreville, Md 21617
Cad-con Design provided these Millwork Shop Drawing. We completed the project in December of 2016. Courthouses  pose a few typical challenges. We see many issues when doing Millwork shop drawings for a courthouse. One major issue Cad-Con Design will always address are the low wall stability,for instance. When building a Millwork low wall at times it becomes necessary to reinforce it.  Reinforcing the low wall will keep it from moving as people push against it.
Depicted in the section detail below you will see a 2in square tubular steel post. With a base plate made of quarter inch steel plate welded to the bottom. This method is suitable for many conditions, however at times in order to accommodate clearance requirements we will utilize a sleeved piece of tubular square steel.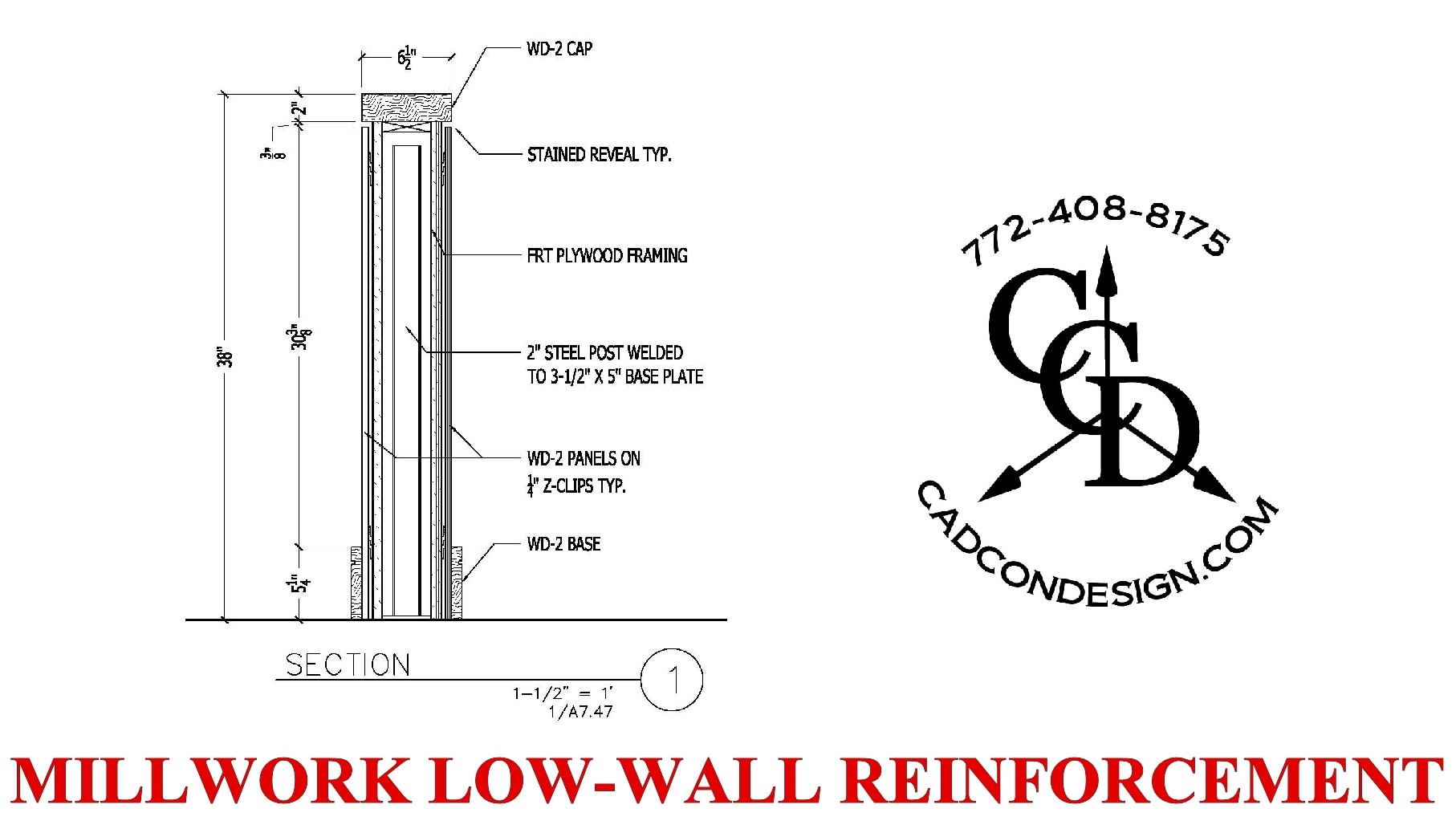 As a Millworker, if you ever work on a Millwork project for a courthouse you will quickly realize the value of a quality Millwork shop drawing. Because a quality Millwork shop drawing will help the Millworker to work out all of the details that you may dress during installation of the Millwork Products.
We welcome you to learn more about Millwork Shop Drawings, click here.