High-Quality Stuart Draftsman
Draftsman providing Drafting Services
Cad-Con Design is a Drafting company. Stuart Draftsman are in high demand by Architects, Engineers & Contractors. Many local Engineers & Architects recommend Cad-Con Design because our reputation and integrity are second to none.
Our Draftsmen's focus on the Millwork and Casework Shop drawing discipline gives them the eye for details. This eye for detail is an added bonus when providing Architectural and structural Drafting services.
We also provide after-the-fact permit services and compliance advocacy. Such as Garage or Porch converted to living space, garden structures, and other After-the-fact permit issues.
Cad-Con Design LLC. is American Owned and Operated.
Furthermore, as AWI and ADDA Members, we have sworn to provide outstanding customer service and the highest quality drafting deliverables Possible. Hence Quality and Customer satisfaction is our top priority.
Stuart Draughtsman
Our Draftsman work tirelessly at Cad-Con Design to provide build-able Shop Drawings. Consequently, each project is managed by highly qualified project managers and drafted by industry experienced draftsman with years of experience in the Construction, Manufacturing, Millwork, Woodworking, and Casework industries. Our Passion is in being problem solvers and we promise to always work diligently for our clients to deliver solutions.
Meetings by appointment only 901 SE Johnson Ave Suit. D, Stuart, FL 34994
Need a Draftsman?  Click here to Contact Cad-Con Design
Our Stuart Office is Located in the 901hub which started as a social membership meeting space for start-ups, small businesses, artists, and non-profits and has now transitioned into private office suites with a creative flair.
Back in 2019, new to the area, 901hub founder and urban planner, Anthony Olivieri, dusted off a 2007 study about the community's interest and support for local arts and arts-related programs for Martin County commissioned by the Arts Council of Martin County. In 2017, Olivieri door knocked existing business and landowners in and around an undeveloped area in the City of Stuart. He presented a concept to create an arts district using a monthly First Friday Artwalk as a common thread linking existing neighborhoods branching over 69.4 acres. Donating his time and financial resources he spearheaded a coalition of community organizations, city officials, non-profits, local businesses, and 901hub members in the creation of the newly formed and approved arts and entertainment district called The CREEK.
All Projects Submitting Drawings in Martin County Must have
MARTIN COUNTY FORM 100. DESIGN CERTIFICATION FOR WIND LOAD. COMPLIANCE BY ARCHITECT OR ENGINEER OF RECORD.
Special thanks for amazing graphics to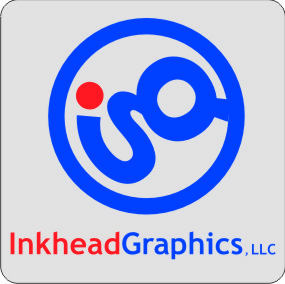 Inkhead Graphics, 8557 S US 1 Hwy, Port St Lucie