Millwork Shop Drawings are our Specialty.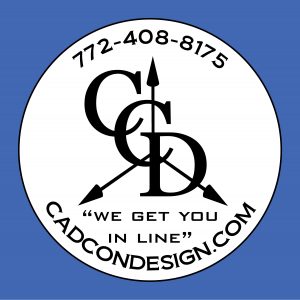 We have over 20 Years Experience in the Millwork And Casework Industries We are not Architects, We are Draftsman with a focused discipline in Millwork shop Drawings.
We are Members of the Architectural Woodworking Institute as well the National Constructions Drafters Association
First of all Millwork Shop Drawings can be like an insurance policy most certainly. That is because Millwork Shops Can Show and document their understanding of the Architects intent. furthermore the manufacturer can represent the end users Product clearly. Also shop Drawings are an amalgamation of Architectural drawings, Spec sections, Real World Manufacturing Standards, Constraints and limitations. Therefore Millwork Shop Drawings are part of the Millwork Submittals Package. Typically the Architect will want the following included in the shop drawing submittals. Certainly you will need to submit two sets one of which will be returned with reviewed notations prior to commencement of work. Furthermore you will need to Indicate plans, sections, elevations, materials, surface grain directions, profiles, assembly methods, joint details, fastening methods, accessories, hardware, compliance with specified fire-retardant treatments, preservative treatments, and schedule of finishes.
#MillworkShopDrawings
Cad-Con Design LLC. Drafting and Design Consulting
Drafting Services, Casework Shop Drawings, Architectural Millwork Shop Drawings,
Integrating Design with Real World
Construction Experience
Millwork Drawings by Cad-Con Design LLC 772-408-8175
Millwork Shop Drawing Mission Statement.
Cad-Con Design LLC. is American Owned and Operated above all. Furthermore as AWI and ADDA Members we have sworn to provide outstanding customer service and the highest quality drafting deliverables Possible. Hence Quality and Customer satisfaction is our top priority. We work tirelessly to provide build-able Shop Drawings. consequently each project is managed by highly qualified project managers and drafted by Millwork industry experienced draftsman with years of experience in the woodworking and casework industry. As a result our work is a state of the art deliverable. Most noteworthy our drawings are clear and build-able, easy to read and understand, organized, detailed and ready to be used as Shop drawings for manufactures, Architects and designers during the approval process.
Cad-Con Provides Millwork Shop Drawings. Also Architectural Millwork & Casework Shop Drawings. As well as Cast Stone Shop Drawings,Real-estate Floor plans, Patent Drawings,Graphic Design, 3D Modeling, 3D Photo Rendering, 2D and 3D CAD, Mechanical Drafting, 2D Working Drawings, Assembly Drawings with Bill of Materials, Installation drawings (ex: instruction manual), Architectural Drafting, 2D Floor plans and elevations, Electrical Wiring Schematic, Recording & Documentation, As-Built Drawings, Field measurements, Picture/video recordings, Space Layout & Planning Technical Illustrations, Presentation Drawings, Logo Vectorization, Office & Shop Standards and Procedures, CAD Format Conversion (dxf,dwg,PDF,jpg)
Home page About Cad-Con Cad Drawings Services Career Opportunities Real Estate Floor plansCasework Shop Drawings Cast Stone Shop Drawings Custom Woodwork to the Elite. Contact Cad-Con Cad-Con 3-D Modeling Casework Shop Drawings Cad-Con Blog spot Millwork Drawings Drafting services Millwork Drawings Casework Shop Drawings
Network Partners:
ARCHITECTURE-Building Ideas Boca Raton, Fl. 33428  Robert S. Lewis Architect 

Port saint Lucie Fl. 34953, Servicing the Millwork and casework Industries in, New york, Virginian, Texas, Colorado, Connecticut, Kentucky, California, Alaska, Louisiana, Michigan and all 50 States