Cad-Con Design Just Drafting? What are people saying about our Owner?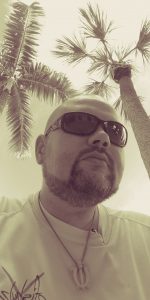 Just read below and follow a few links, but it is not just our Owner that makes us a Great Company it is our Team of experienced Draftsman and project managers along with our Owners experience and dedication to the Client that sets Cad-Con Design apart from other Companies in our industry. Providing Drafting, Consulting, and Coordination of professional services such as General Contractors, State Licensed Engineers, Designers and Architects as well as Provide Field Services.
We can provide Owners Rep Services as well as Compliance advocacy, Drafting services and Permit expediting.
Here is a list of our Local Services
Code Complaint and Municipal Violation Services:
• Building without a permit
• Certification Preparation
• Fine Reduction negotiation
• Representation at code violation hearings
• Building too close to property line
• Interior and Exterior Safety Issues
Permit, Plan and Document Coordination for:
• New building permits
• Missed (or missing) Inspections
• Permits to fix code violations
• Building alteration permits
• Building Code Issues
• Zoning Code Issues
• ADA Issues
• Sign Permits
• Fence permits
• Variances
Coordinating Professional Services of:
• Architects
• Structural Engineers
• Civil Engineers
• Mechanical Engineers
• Surveyors
• General Contractors
• Sub-Contractors
• Construction Managers
• Owner's Representatives
• Landscape Architects
• Inspectors
• Feasibility Analysts
• Blue Printers
• Expert Witnesses
Now read what clients are saying about our drafting and other services.
Thomas M. Kirchhoff, Architect
1907 Commerce Lane, Suite 106
Jupiter, FL 33458
Tel 561.575.9994 Fax 561.575-9845
To Whom It May Concern:
I am writing this letter on behalf of Roger Templeman. I had the privilege of working with Roger on the Jackson Residence Jupiter Island., and appreciated several of the unique contributions that he brought to the construction process. His thorough knowledge of hardware, both cabinet and otherwise, allowed for the successful solution of the lifting screen mechanism in the theater, as well as the pivot‐hinge doors in the basement. I appreciated the fact that he and I could have a knowledgeable dialog about issues that arose and arrive at a mutually acceptable solution. He is also timely and thorough. All of the Shop Drawings that I received were properly dated and cataloged, and were always issued in a timely manner. It is always refreshing to work with someone who is informed, friendly, and professional, and in my opinion Roger brings all of these items to the table. I have since specifically requested that Roger be involved in current projects so that I will know the quality of millwork items will be topnotch.
 Thank you,
Kimberly Zoeckler
Thomas M. Kirchhoff, Architect
1907 Commerce Lane, Suite 106
Jupiter, FL 33458
---
---
12/14/17
Suzanne V.
Positive
Roger T. name was given me by an Engineer from a local firm. This recommendation was even a better than I imagined. Roger is courteous, dependable, highly proficient and qualified beyond the field of drafting. His knowledge of building screen rooms from inception to completion, and being informed of materials, codes, regulatory laws, and
specialists
in my area has made this project a pleasure. I am so pleased to call him my "partner" in this project.
https://www.bbb.org/south-east-florida/business-reviews/millwork/cad-con-design-in-port-saint-lucie-fl-90095171/reviews-and-complaints?section=reviews